​



Kayaking Eco Tours
Canoe Tours
Private Tours
​
​
​
Cohuna Lagoon,
Gunbower Creek, Kow Swamp
& Lagoons
​
We are located in Cohuna, Victoria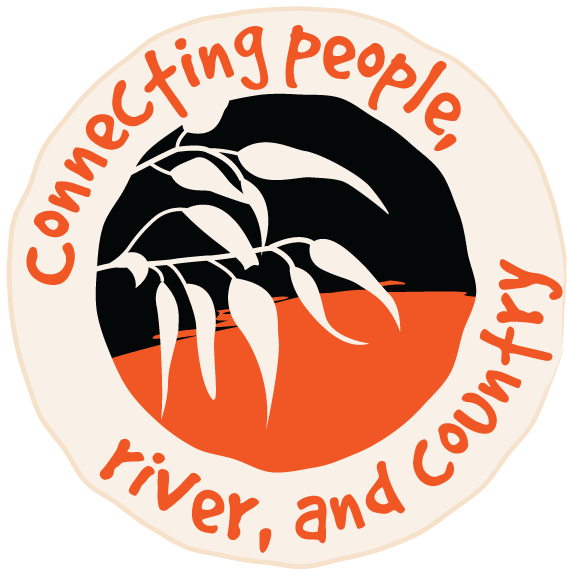 Kayak & Canoe Guided Experiences
Relax and enjoy one of the most beautiful lagoons on the entire Gunbower Creek. The Cohuna Lagoon, right at the doorstep of Cohuna. Explore a magnificent waterway known as the 'Kakadu' of the South.
(3 hrs)
​
Evening bliss out on the Cohuna Lagoon cruising in double canoe. (1 1/2 hrs)
Guided experiences throughout the Gunbower System and Murray River
Price
$115 per adult
$85 per child (under 14)
​
Price
$75 per adult
$45 per child (under14)
Private Guiding Experiences can be arranged for bird-watching, fishing, school groups, corporate team-building or personalised touring.
​
Contact us for details on our program.
​
Kayak and Canoe Rental
from Cohuna, Victoria
We offer kayak, canoe and SUP rental for 'take-away' rental out of Cohuna.
​
Our minimum rental period is 1 day
​
'take-away' rental, can be for the day or overnight or for several days of exploring, camping, fishing or bird-watching.
​
The Murray River Adventures' Kayak and Canoe fleet is supported and maintained by Mirage Sea Kayaks.
​
​
The photos below show the types of craft that are available for rental.
​
Paddling with kids?
The Black Swan Paddling Race
supported by Murray River Adventures
The Black Swan
2020 Date: 28 March 2020
Gunbower to Cohuna
46km / Gunbower Creek
Victoria.
​
Start: 10.00am
​
​
The Black Swan, is a 46km paddling race along the narrow and tightly winding Gunbower Creek.
​
The race starts at Creekside park in Gunbower, Victoria and finishes at Cohuna, Victoria in Apex Park.
​
This unique race is going to be a lot of fun and to win, you will need to have a lot of turning skills and strategy in very narrow conditions.
The creek has very little flow however there are several obstacles; a short 'white water' fish weir, three bridges, that depending on the creek height, you will get to go under or over and it also has a main weir that definitely requires a portage.
​
There is a main channel, however the creek is full of tree stumps and low hanging branches to make it all that more interesting.
​
Registration OPEN January 2020
Call for more details or for sponsorship
02-99694590
​
Pricing:
Adults = $49.00
Under 18 = $39.00
​
​
​
​
More details at - www.sydneyharbourkayaks.com.au/blackswan
Sydney Harbour Kayaks'
Murray River Adventures
Murray River Adventures
- operate from Apex Park in Cohuna, Victoria -
​
Pick up and drop off for 'take-away' rental is by appointment only.
murrayriver@sydneyharbourkayaks.com.au

Tel: 0413 005 787
​
​
To Book
Please send a message and include:
date of Rental / Time, number of craft & what craft required. if paddling with children please list their ages.
​
​​​
Murray River Adventures is a division of Sydney Harbour Kayaks
Australia's largest full service kayaking centre.
Located in Mosman NSW